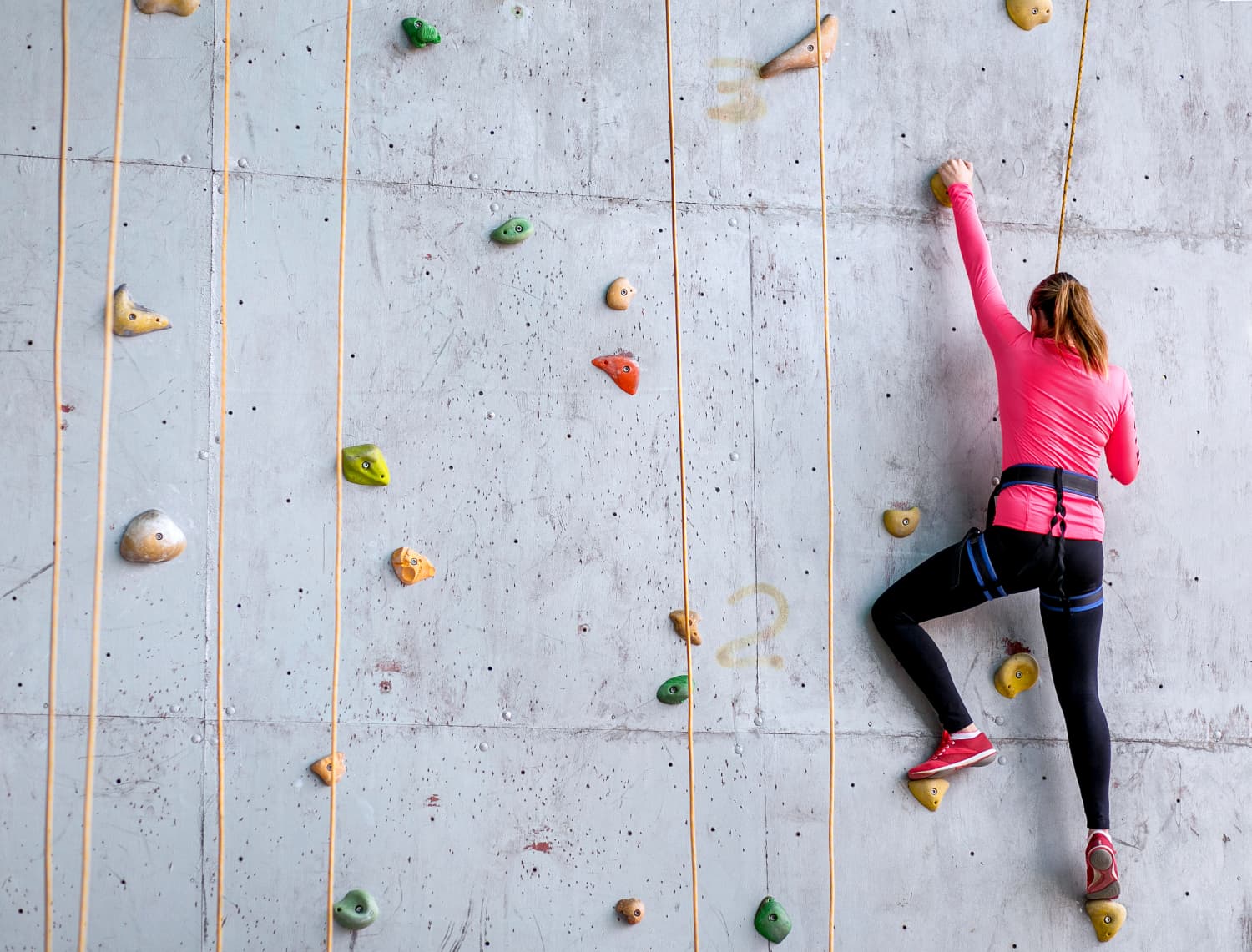 Leave it to the Danes to take something functional and make it stylish and fun. In Copenhagen—a flat city if ever there was one—a new waste treatment plant doubles as a recreational center complete with a ski slope/hiking trail, two bars, and a climbing wall that will open to the public later this year.
For the Copenhill project, which was completed in 2019, Danish architect Bjarke Ingels and his firm BIG created not only an architectural landmark but also a model for their philosophy of hedonistic sustainability that can be adopted by other cities. "The project is a crystal-clear example of hedonistic sustainability, the idea that a sustainable city is not only better for the environment, it is also more enjoyable for the lives of its citizens," Bjarke Ingels, the Danish architect behind the project, told Architectural Digest.
The futuristic building converts waste into enough clean energy to power 150,000 homes annually. Its 107,640-square foot green-roof draws local running enthusiasts. And its just-completed climbing wall—designed in collaboration with Bulgarian firm Walltopia—is officially the tallest climbing wall on earth. The 279-foot tall climbing wall was constructed using 55 tons of stainless steel and a mixture of 24 tons of fiberglass and plexiglass.
Ingels and his firm are no strangers to urban recreation projects with a focus on sustainability. They created the Harbor Baths in Copenhagen and Aarhus, which allow people to swim in some of the world's cleanest harbors. They also designed the new Noma, famed chef René Redzepi's temple to New Nordic dining—a campus, really, with greenhouses, a test kitchen, bakery, and fermentation lab in addition to the restaurant.
"The wall was a challenge as we were striving to find the right balance between appearance and functionality—the goal was to create appearance matching the impressive building architecture while designing wall topology that offers supreme climbing experience," Vasil Sharnalov, Walltopia's current head of sales and former head of design, told Designboom.
If Ingels has his way, the project will inspire more cities to combine sustainability with recreational offerings. Now that's a model we can get behind.