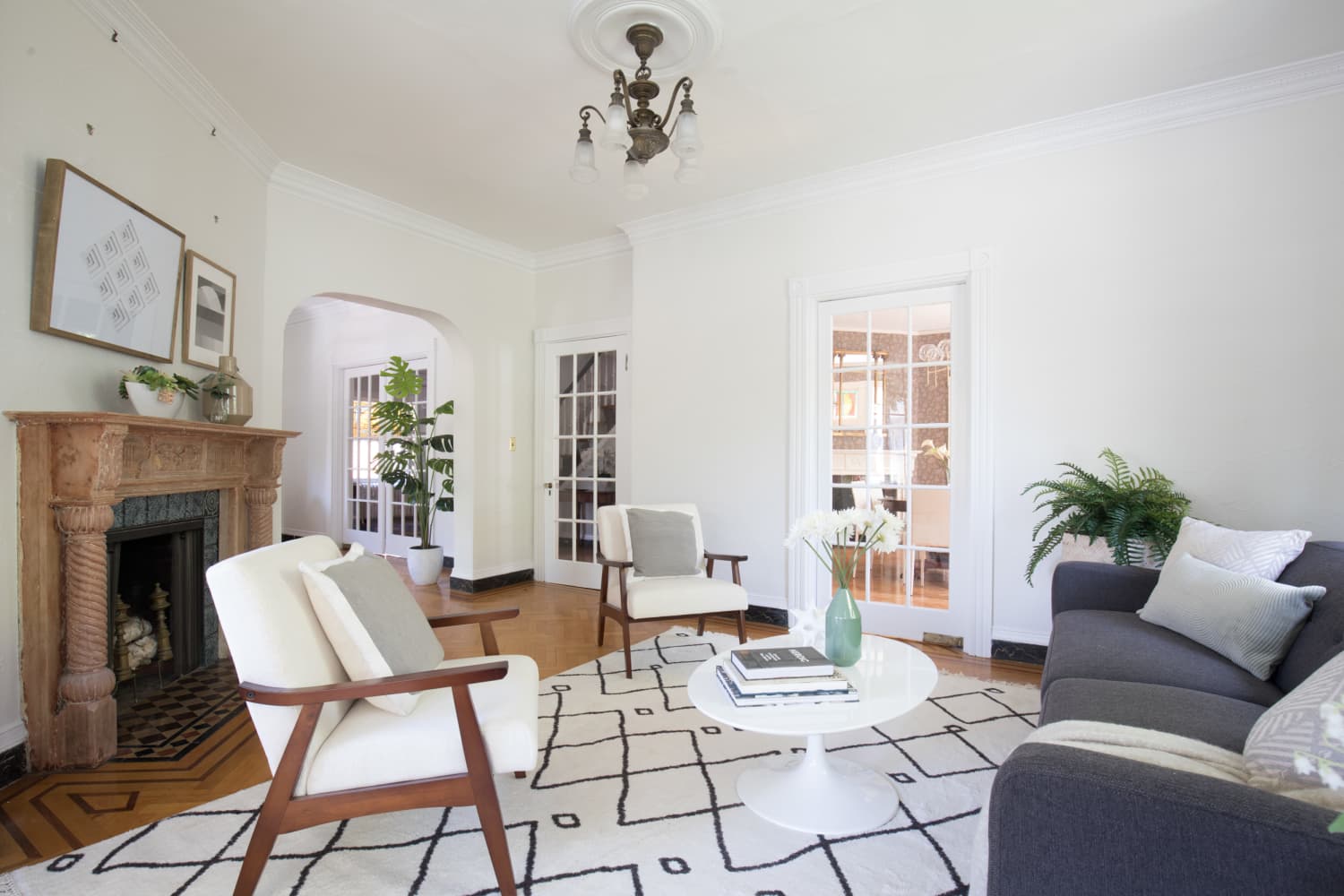 Most buyers today want a move-in ready home. Whether they don't have the time or cash to take on a remodeling project, or simply lack the vision to see the potential in a fixer upper, homebuyers are increasingly willing to pay a premium for an updated property—especially since they can spread out the extra cost over 30 years at record low mortgage rates. 
But not every seller lives inside a Pinterest board, of course. So a handful of real estate companies are making it easier for sellers to wow homebuyers by providing owners with upfront cash to pay for cosmetic updates, important mechanical upgrades, or staging services before they list their home for sale. There's no interest or fees involved, and the seller simply pays back the realty after closing (or within a certain timeframe, if they end up pulling the listing for whatever reason).  
Compass pioneered this strategy in 2019 through its Compass Concierge program. "We come into a lot of spaces that haven't been touched in 25 years," says Brian Dougherty, managing director of Compass Boston. And too many buyers are either overwhelmed by the work needed, or simply can't imagine their lives in what feels like their grandmother's house. 
That's when a Compass agent might suggest investing in some cosmetic updates, using what amounts to a 0 percent loan through the Concierge program. While some homeowners use the funds for a major remodeling project, the more typical investment is around $10,000 to $15,000, Dougherty says, and might include refinishing hardwood floors, interior or exterior painting, upgrading countertops and appliances, re-tiling a bathroom, or hiring a pro to paint cabinets. 
"Some of the most impactful short-dollar improvements you can make are floors and paint," Dougherty says—not to mention decluttering, since Concierge funds can be used for storage or professional staging, too. "Sometimes we like to tell people, 'You've got beautiful furniture—but you've got too much of it. So why don't we edit this a bit,'" he says. 
Coldwell Banker now offers a similar service in many markets, called RealVitalize, and William Raveis launched its own renovate-and-list program, Raveis Refresh, earlier this year. In addition to cosmetic improvements that charm homebuyers, sellers sometimes use the no-interest loans to address mechanical or structural problems that might otherwise get flagged during a home inspection, to make sure the home sale proceeds without a hitch.  
While each real estate company's program is similar in concept, they differ slightly in the details. With Compass Concierge, for example, agents often double as project managers. "Nobody charges you any fee or points or interest for the Compass agent to play quarterback," Dougherty says, though some homeowners take a more hands-on role. And while Compass sellers can choose from a list of recommended contractors, they can also use their own preferred pro, as long as they submit an estimate for approval. With Coldwell Banker, meanwhile, clients are assigned a project manager from the third-party home improvement marketplace HomeAdvisor. 
Either way, pre-listing prep work tends to pay off, making these programs a win-win for sellers and realtors. In Coldwell Banker's pilot program, RealVitalize homes sold 25 percent faster than other homes on the market. And in the Boston area, Compass agents have seen a modest investment in paint, flooring, and staging translate to tens of thousands of dollars on the final sale price.
Leslie McKinnon, a Compass agent who has used the Concierge program over a dozen times, recently helped a homeowner refresh a tired property in Milton, Mass., before listing it for sale. "We redid all the floors, we repainted the entire interior, we brought in new lighting, we staged it, and did some yard cleanup and a little exterior work too," McKinnon says. "I think her total investment was probably around $12,000 to $15,000." 
When McKinnon originally met with the client, the seller had wanted to list the property in the high $500,000s or low $600,000s. But after the updates, McKinnon says, it closed at $780,000. "So she was really pleased about that."