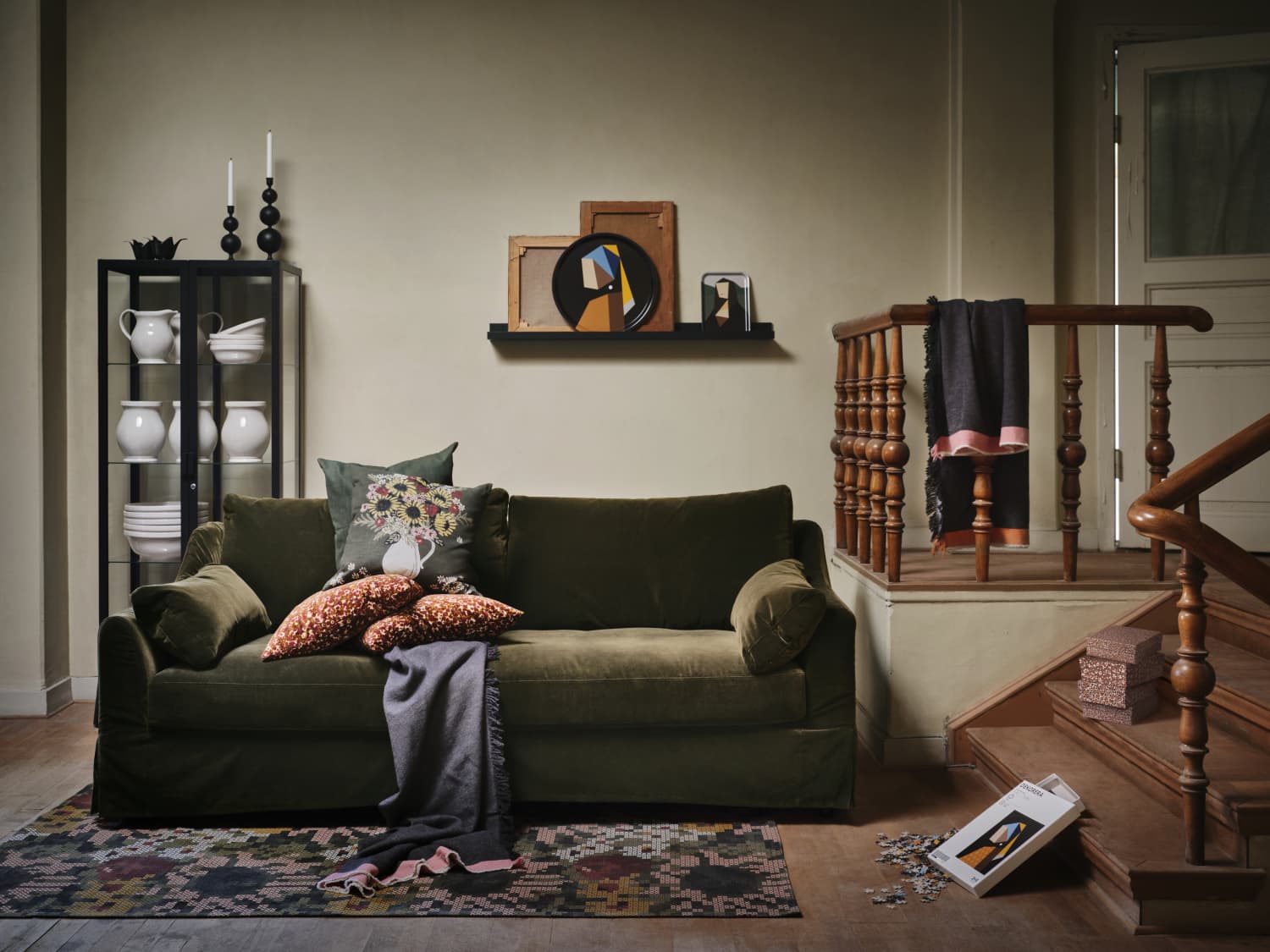 We independently select these products—if you buy from one of our links, we may earn a commission.
Maybe it's the design geek in me, but I love seeing where the ideas for home decor products actually originate from. I love a good mood board and appreciate a themed collection, but the icing on the cake for me with IKEA's latest offering, DEKORERA, is that it takes inspiration from the work of 17th century Dutch painters like Rembrandt and Vermeer. Launching in IKEA stores in October, the line consists of 26 decorative accents, textiles, and sundries that can turn your home into something that rivals the dimly lit, ultra cozy interiors that these Northern European artists captured on canvas hundreds of years ago.
A distinct Scandinavian sensibility is always going to be present in whatever IKEA does, and in this case, you can actually see that influence in the bright hits of color. In particular, the DEKORERA textiles put a colorful exclamation point on the largely dark and moody, Dutch-derived shades of this collection. Put together, the pieces create a palette that's the perfect visual respite from winter's dreariness.
The collection's rounded bowls, jugs, and vases look like they were lifted right out of a Dutch painting of everyday people doing everyday things like eating, drinking, or even setting the table. Because they are so simple in design and classic in silhouette, however, they'd certainly be at home in a more contemporary setting today, too. I could see these pieces being used with graphic linens on a Parsons dining table or mixed into a simple, modern farmhouse tablescape with rustic wooden serving pieces.
The sleeper hit of this assortment, however, just might be the DEKORERA rug shown below. It features warm olive, sage, and hunter green striping alongside fuzzy bands of cream and charcoal wool. With its palette and texture, it could certainly hang in both boho style and more traditional living spaces alike. At just $149 for roughly a 6′ by 8′ size, you also get a lot of rug for your money.
Should you want to start your holiday shopping a little early, don't miss DEKORERA's game and activity offerings—playing cards, a card game, and a 1000-piece puzzle, all of which are under $8. For the art history lover in your life, the puzzle will be perfect, since it features an IKEA-designed Cubist take on Vermeer's "Girl with a Pearl Earring". This same reinterpretation is featured on a melamine tray as well. Prices start at just $1.99 and the collection, like other seasonal IKEA launches, will be available while supplies last.