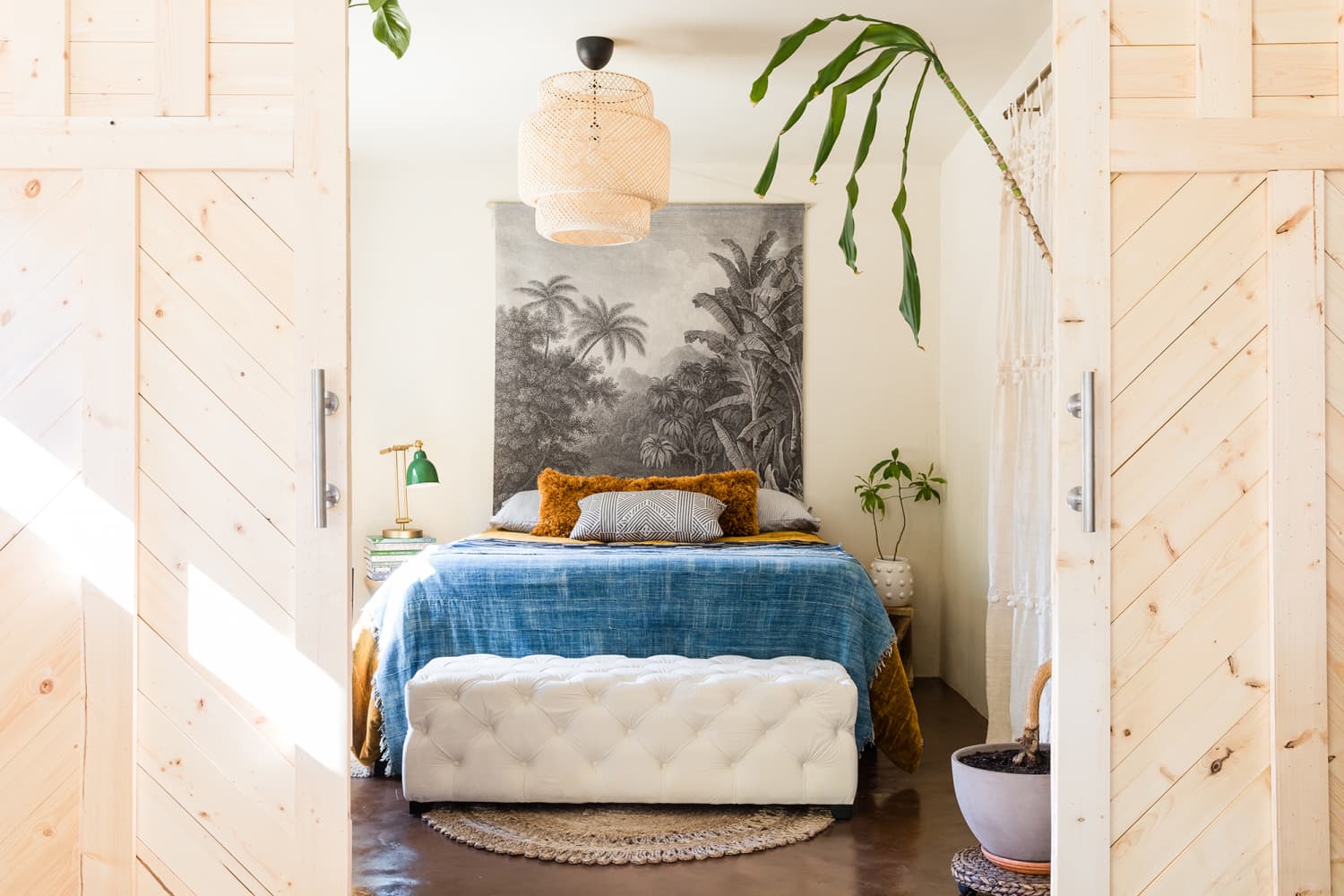 We independently select these products—if you buy from one of our links, we may earn a commission.
Custom home decor sounds like it costs a fortune, but it doesn't always have to be that way. A crop of new-ish, direct to customer companies have changed the made-just-for-you game for the better. Sure, some of these offerings may still give you sticker shock compared to the cost of mass-produced, big box furnishings. That said, by eliminating the middleman—namely showrooms with "to the trade" models of sale, these brands have brought the cost of custom decor down without compromising on the quality that bespoke products are generally known for.
Most importantly, you get exactly what you want: hand-picked items that fit your aesthetic and the way you live, from fabric and material choice to dimensions and sometimes even cushion fill on upholstered pieces. Custom pieces can also be ideal for when you're dealing with challenges in your layout or need to eke out extra room or storage in a small space. Whether you're looking for linens and banquette cushions in special fabrics or sofas and window shades in very specific sizes, you can find something bespoke for less from one or all of the companies on this list.  
Looking to outfit a window seat, bench, or even a breakfast nook? Cushion Source should be your first stop. You can find styles in both indoor and outdoor fabrics in a myriad of colors and patterns, and pieces can be ordered in whatever seat length you need. Coordinating pillows are also available, and the site also sells custom drapes, bedding, table linens, and patio umbrellas. Custom bench seats and seat back cushions rated for indoor applications start in the low hundreds.
Thanks to BenchMade Modern, it's possible to get a custom sofa in a matter of just four weeks—not four months. With 14 collections and over 100 performance fabric and leather options, you're bound to find something that'll suit your tastes. The best part? You can specify sizing in increments of five inches, so you can get as much sofa as you want or need in terms of both length and depth. You'll even receive a life-sized printout of your design by mail to try on for size before you buy. Ottomans and chairs are available as well. Prices start around $1,500, but keep in mind that these pieces are made by hand in Dallas, Texas, and delivered free of charge right to your door. There's also a risk-free, 100 day return period.
One thing that really makes a space look pulled together is custom drapery. In the past, however, options for bespoke drapes that didn't cost a small fortune were limited—unless you sewed your own or brought material to a tailor. Enter Loom Decor. In addition to offering bedding, pillows, and outdoor pieces, this e-tailer sells custom Roman shades and curtain panels in over 400 different fabrics. Prices are reasonable and the lead time is, too. Classic linen drapery panels start at $198, and you can expect your order to ship within less than a month's time.
This woman-founded company specializes in smaller custom furniture items like ottomans, stool cushions, and headboards alongside standard fare like curtains and pillows. The shaped cushions, including spheres and pyramids, are super stylish standouts. The quality is great—many of Stitchroom's pieces are installed in restaurants and businesses throughout the country, so items should stand up to heavy use. Pillow pricing starts at $45, and seating starts at $125, while headboards are available for $250 and up. Drapery starts at $175.
This retailer prints fabric, wallpaper, pillows, curtains, table linens, and more on demand using eco-friendly inks and artwork from thousands of different artists. You can even upload your own designs for the ultimate in custom home goods. Two-foot by 12-foot panels of wallpaper start around $72. Spoonflower does charge a little more for rental-friendly peel-and-stick styles.
You already know this artist-forward marketplace for their stationery and wall art, including new framed canvases. Did you know they also offer some custom home decor, too? Check out their Little Mint shop for personalized chairs and pillows for kids. If they don't offer exactly what you want, you can also order fabric by the yard and DIY whatever you like. Cotton canvas cushions cost $44, while chairs are $148 each.
Over the years Ballard Designs has built up a pretty robust and fairly reasonably-priced custom furnishings collection alongside their catalog business and retail outposts. Shop everything from benches and barstools to sofas and headboards. Ballard also can custom make bed linens, slipcovers, bedskirts, and even vanity stool cushions and covers (all in a variety of sizes and fabrics). A custom x-bench, the perfect solution for that blank spot at the foot of the bed, starts at $349.
13 Decor Trends That Will Rule the Rest of 2020