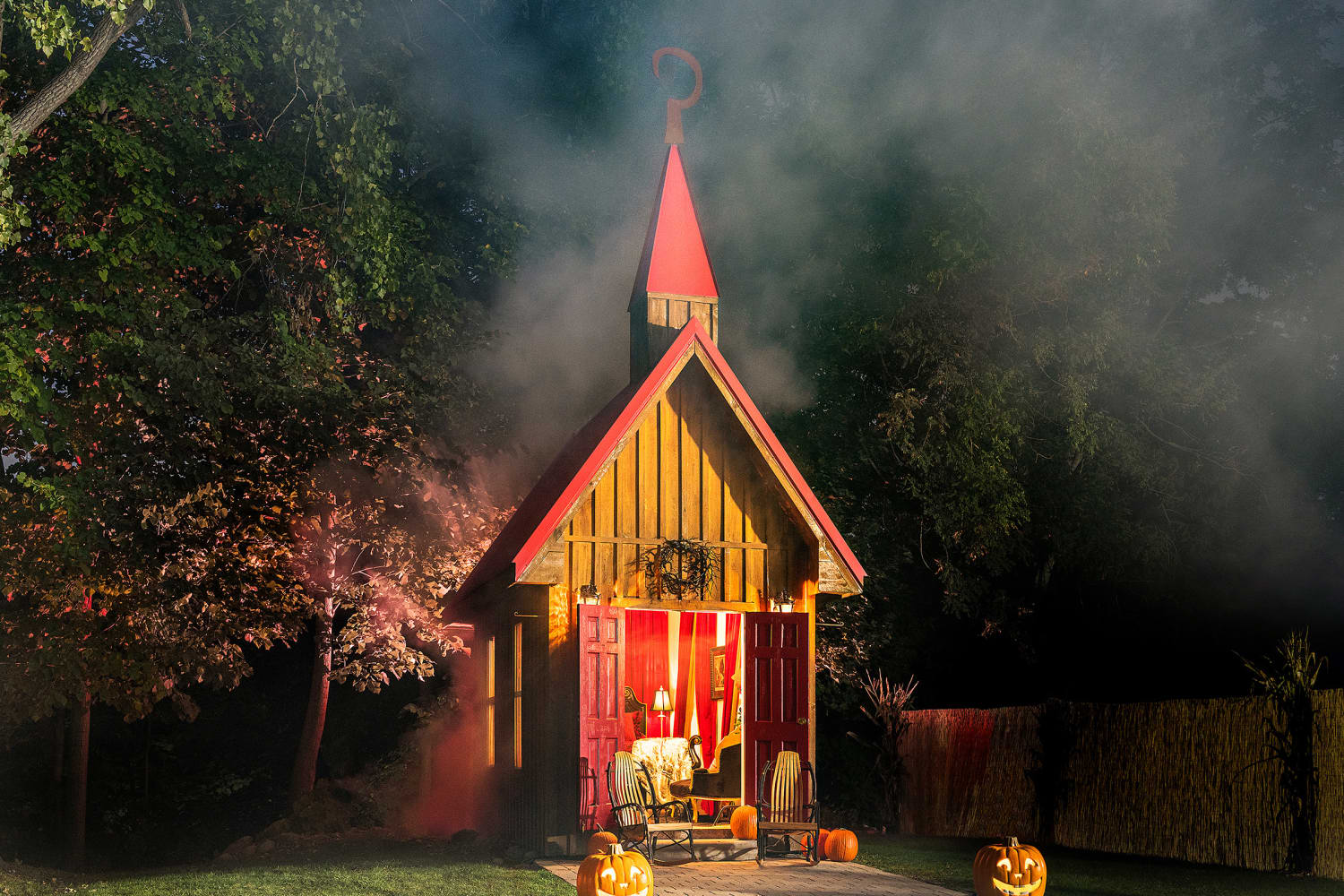 We independently select these products—if you buy from one of our links, we may earn a commission.
The listing has a spooky design just like you'd imagine, complete with a bed fit for the "queen of the damned," a cozy fire pit to keep guests warm at night, and an outdoor movie screen to binge-watch all of the Halloween classics. With safety being the top priority, only local Michigan residents in the same household can book a night, and the listing will be cleaned per the Airbnb's Enhanced Cleaning Protocol and Pure Michigan Pledge.
"I am the biggest Halloween fan in the world (and the underworld), so I hope that our little slice of paradise can fill fellow Halloween lovers with all of the frightful chills and spooky sensations of the season," John Colone, the self-proclaimed mayor, said in a press release.  "And to our guests and soon-to-be Mayors, I trust you'll find that there is no place more welcoming than Hell on Earth—we can't wait to show you a helluva good time!"
Located 20 miles northwest of Ann Arbor, the small town of Hell is surrounded by 400 acres of campground and a chain of lakes ideal for a fall getaway. Guests can explore everything the town has to offer, from grabbing a meal at the Hell Hole Diner, to taking a stroll through spooky trails. Enjoy a game of golf at their Putt Putt mini-golf course, or purchase a lock from Screams Souvenirs from Hell & Halloween, to lock your love on the Locks of Love Bridge. 
Reservations open on Oct. 14 at 12 p.m. EDT. on Airbnb, and Michigan residents will be able to book the spooky listing for a one-night stay on Oct. 18, 21, and/or 24. As a wise sheriff once said, "It's Halloween, everyone's entitled to one good scare"—this sounds like the perfect place to start.