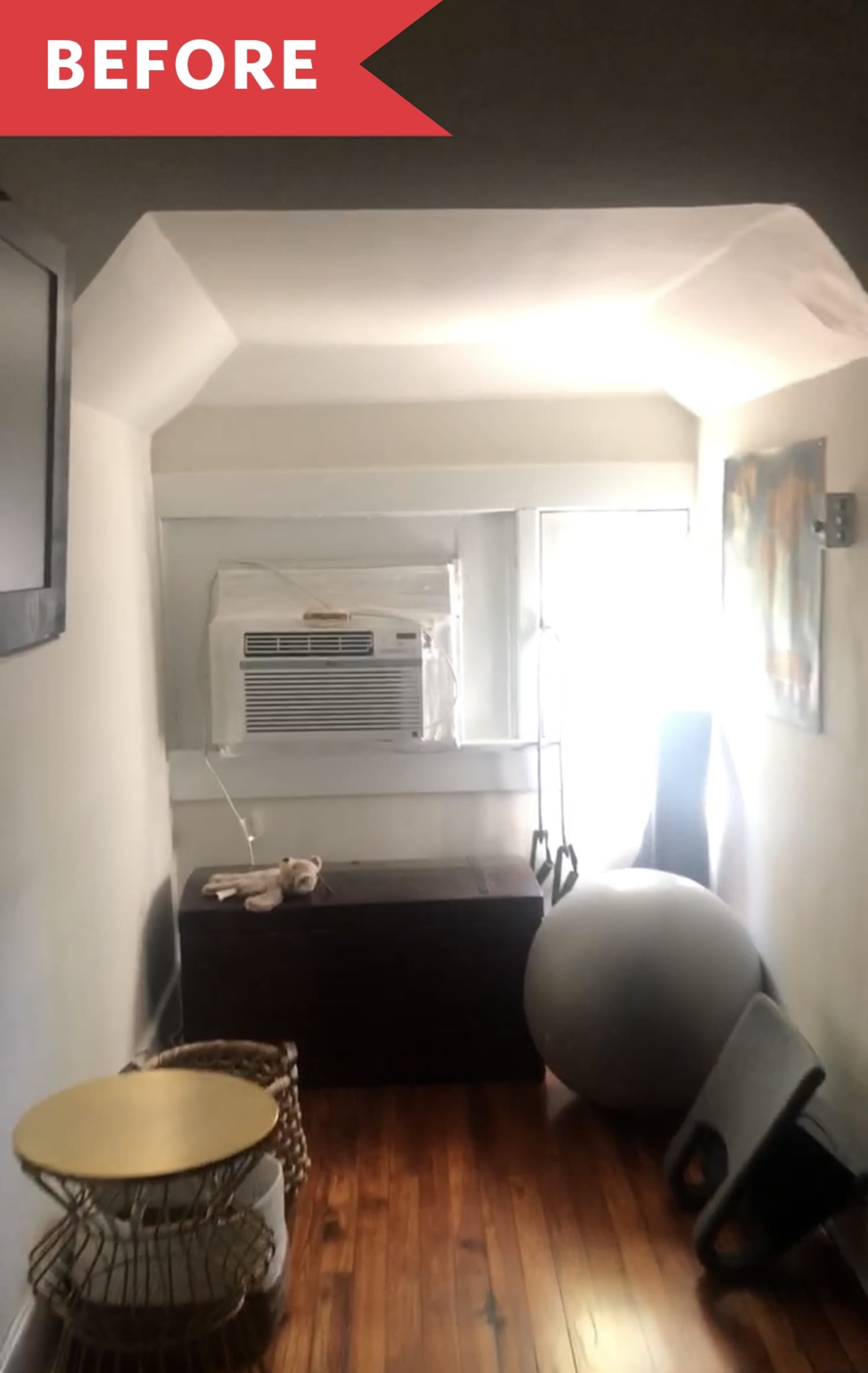 published about 1 hour ago
Raise your hand if you have an area in your home that you're not fully taking advantage of, whether that's a closet or corner or wall. Space optimization is key in all homes, small and big, but it can take work!
When Andi Teggart and her family moved into their century-old house in Nashville two years ago (check out their full house tour here!), "the entire upstairs space was dark and just 'blah' overall," she explains. One spot particularly got the short end of the functionality stick: "This dormer window area had a window AC unit and was just dark and basically wasted space."
The family worked with a contractor to renovate the upstairs last fall, opening it up, adding a bathroom, and making the whole floor much more usable. "We knew that after the renovation wrapped up that we wanted to have my husband, Eric, do a DIY and turn this empty area into a cozy window nook," Andi says. "We wanted this area to be a comfortable, cozy place to hang out—whether for taking a nap, reading to our daughters, snuggling with our dog, Jack, working on the computer, whatever!" They also hoped the nook could provide some much-needed storage.
So, Eric drew up plans and made the so comfy, so functional built-in entirely himself. The couple spent about $150 to $200 on materials, including wood, caulk, paint, and all of the hardware needed to support opening the piece up for storage. (Tonic Living gifted Andi the custom cushions.)
Now the made-over nook is a much more enjoyable place to perch. "It overlooks our backyard and our greenhouse and really is such a delightful spot," Andi says. Oh, and extra bonus: "It can also double as a sleeping area when family visits!" How's that for squeezing extra function into a small space?