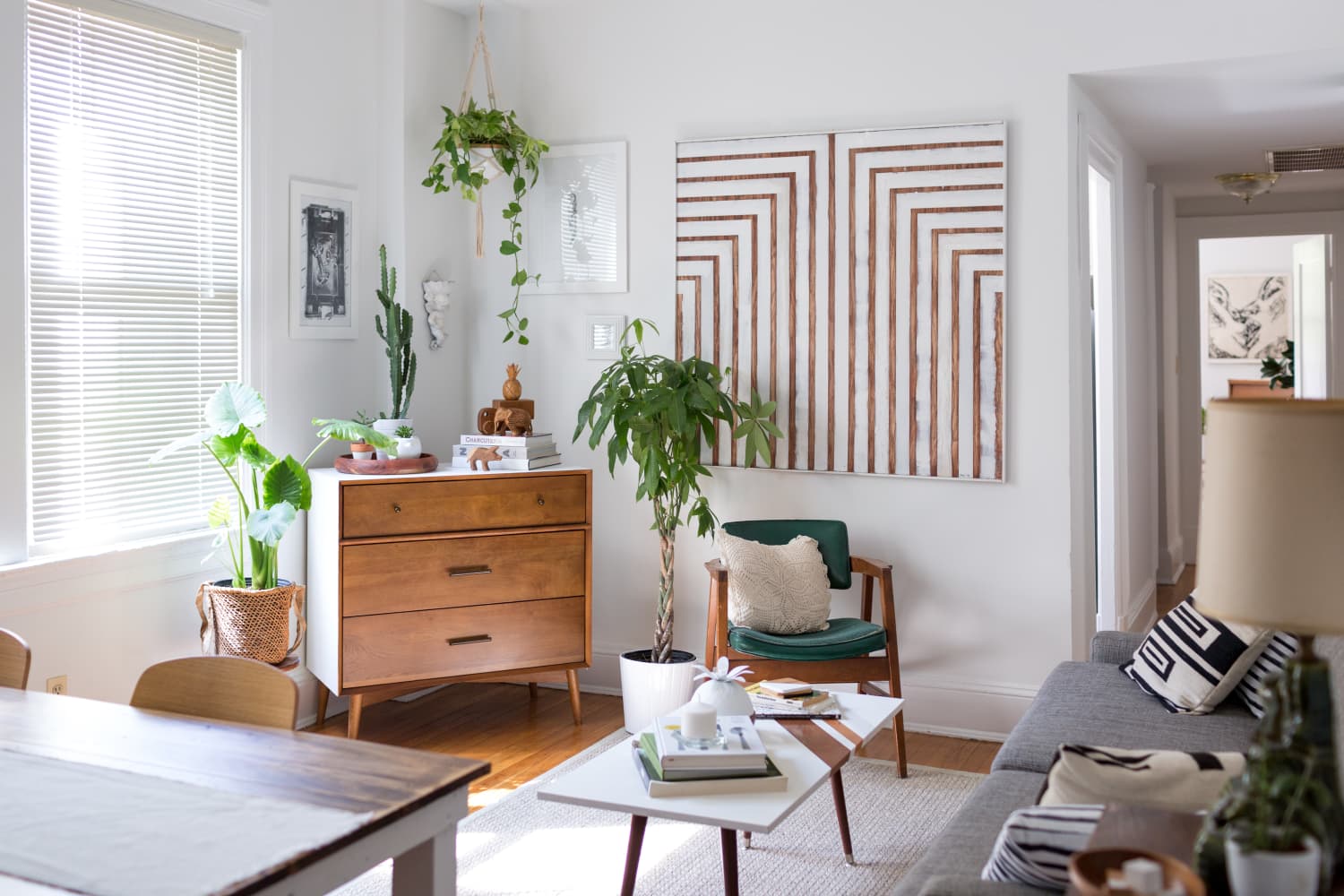 I know you've been looking forward to today. Or maybe you've been dreading it? It's the day when, after toiling over closets and drawers and storage bins, you have to actually get everything out of your home.
It can be as easy as one quick drop-off, or mailing out a package…
Day 20: Sell or donate the things you decluttered.
Grab those "sell" and "donate" boxes and make a plan to get it all out of your home.
For the things you want to donate:
Your donation pile is likely a mixed bag of goodies. If you're craving some instant gratification for getting these things out of the house, take the whole box to a place like Goodwill and let them sort it out. Or if you have a lot of clothes, specifically, you can opt to mail them to For Days, a recycled-material clothing company, in a Take Back Bag. The bag costs $10, but you can fill it to the brim with your clean, used clothes and For Days will make sure they don't end up in a landfill.
You can also donate your stuff to individuals in your community, by just posting them as free items on Facebook Marketplace, Nextdoor, Freecycle, or other local neighborhood groups. It can be really time consuming to coordinate meeting several people, so if you feel comfortable and the weather is cooperating, just leave your "free to a good home!" stuff outside your residence. Make a post detailing what's out there, how much it costs (all free!), and how long you'll leave the items outside (until sundown?). And don't forget to take your posting down when the stuff is gone or you pull it back inside.
The things you want to sell:
For all of the things that you know have some value and it's worth your time to sell them, you have a few options.
If there's not much in the box, or if a few things stand out to you, you can post individual listings on local sites like Craigslist, Apartment Therapy Bazaar, Facebook Marketplace,  LetGo, or OfferUp to connect with individual buyers directly. My go-to is actually a Facebook group that was set up as a buy-and-sell platform for my specific neighborhood; I like that buyers are people in my community and I find that's it's fast and easy to coordinate pick-up when the buyer lives close by. If that interests you, you can ask your neighbors about it, or search your neighborhood's name on Facebook.
Local consignment and thrift stores are great for when you have a lot of one type of thing to sell. If you have a box of clothes in good shape, for instance, you can search online for a local consignment clothing boutique that might buy much of it off your hands, or sell it on your behalf (Plato's Closet and Buffalo Exchange are a couple of American clothing store chains that will buy some of your used clothes.)
If you have a lot of clothes to sell, try ThredUp. You mail them a big bag of clothes and accessories (ThredUp's "Clean Out Kit") and they inspect, photograph, list, and ship your items for you. Anything that doesn't sell can be returned to you for a small fee, or recycled by them.
If you're willing to do the photography and listing yourself, Poshmark is a great platform, too, and they make it safe and easy with protection guarantees and easy shipping options. You can sell clothes there as well as home goods.
That's it for the Decluttering Cure this year! Thanks so much for joining us, and I hope to see you again next year!
More Ways to Participate in the Decluttering Cure: