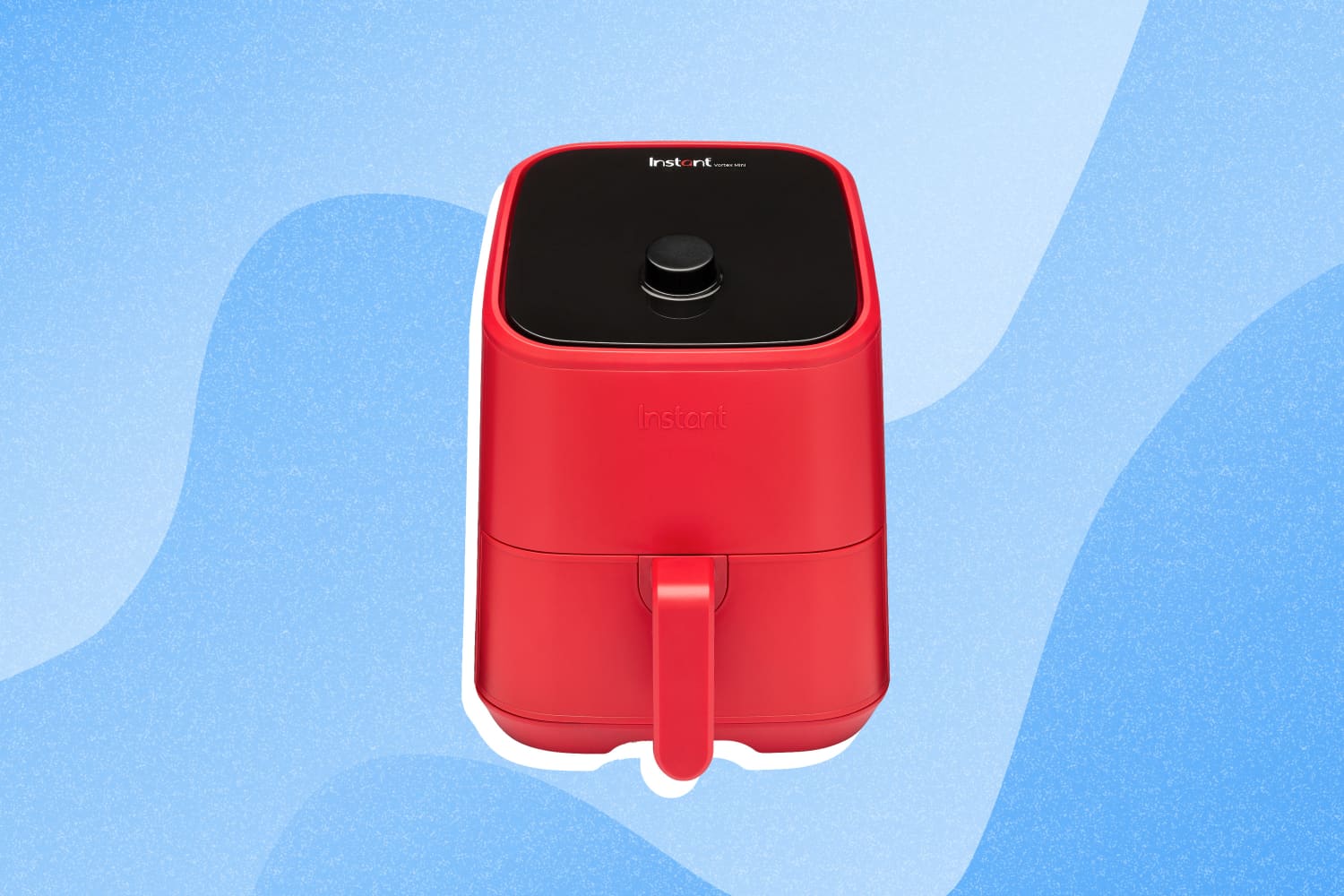 We independently select these products—if you buy from one of our links, we may earn a commission.
If the thought of having yet one more appliance on your countertop has kept you from getting an air fryer, you're not alone. As much as we adore them, air fryers aren't exactly compact and can be hard to justify if you have a small kitchen or limited storage space. Well, here's a bit of good news: Instant Pot just launched a pint-size version of the Air Fryer we love, and it costs just $50!
Our Food Editor, Meghan, tested the original 10-quart Vortex Plus air fryer and was thrilled with the results, saying, "I'm genuinely so excited to have the Vortex in my kitchen." She loved it so much, in fact, that she got rid of her old air fryer. Insant Pot later released a smaller, 6-quart model, which our Lifestyle Director, Lisa, appreciated for its ease of use and smaller footprint. At 9 x 11 inches, the new 2-qt. Vortex Mini is even smaller but packs in four pre-progammed settings that make the larger models so popular: Air Fry, Roast, Defrost, and Reheat. Plus, you have the option to manually set the cooking time and temperature.
Available in black, white, red, and aqua, the Vortex Mini, a Walmart exclusive, is ideal for making better-for-you fried treats like chips or crispy vegetables, or roasting one or two servings of chicken or fish. The fryer's circulating heat gives recipes a super crispy texture without drying them out. Plus, you no longer need to heat up your whole oven just to make a single serving of nuggets or a side dish. Once you're done, the drip pan and cooking tray can go in the dishwasher for easy cleanup, and the smooth exterior and control panel can be wiped clean.
With its compact size, multiple functions, and wallet-friendly price, the Vortex Mini is perfect for anyone looking to add an air fryer to their arsenal, and it also makes a great holiday gift for food lovers. And come on, how cool would those red and aqua colors look on your countertop?
Buy: Instant Brands Vortex Mini 2-Quart 4-In-1 Air Fryer, $49.92