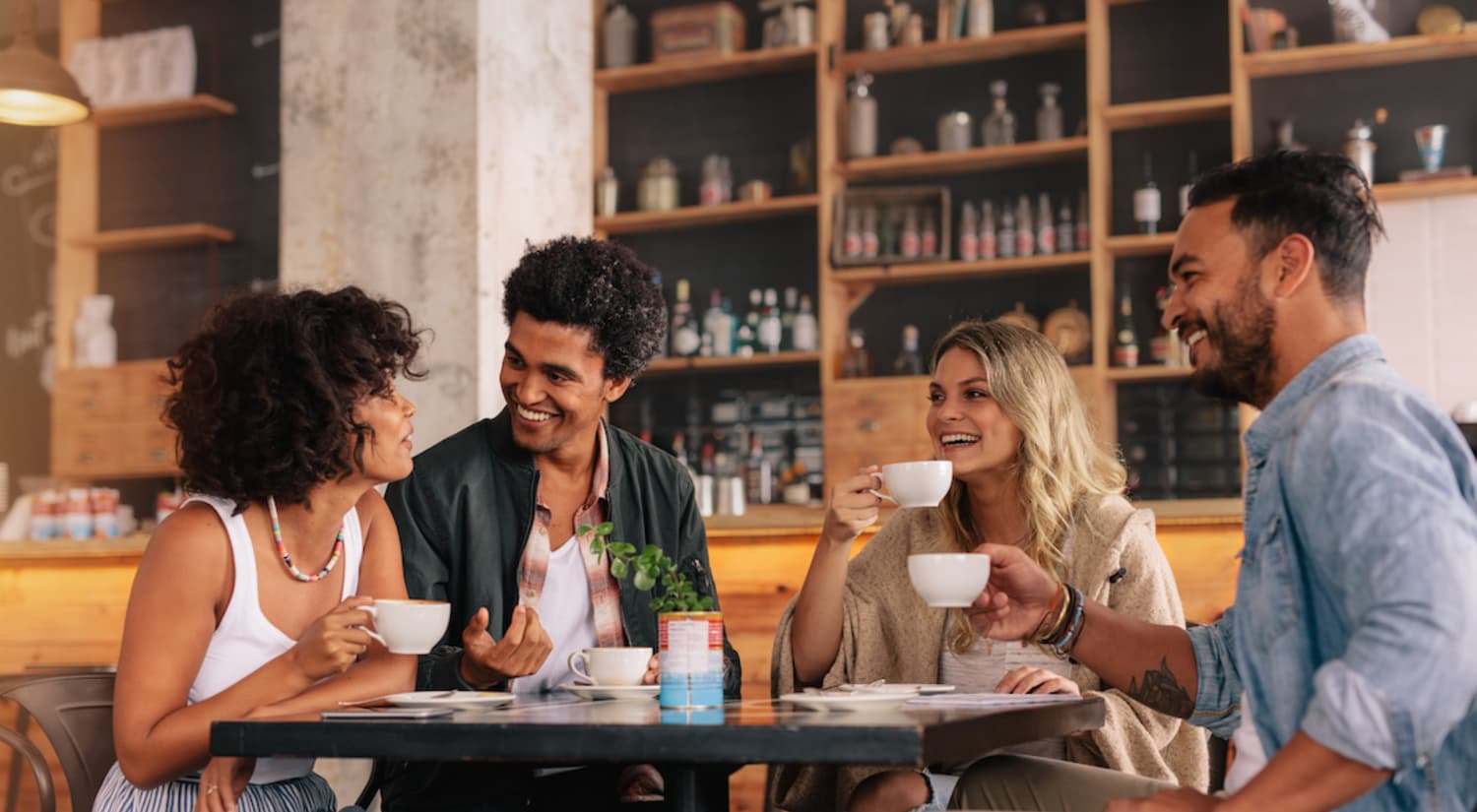 published about 9 hours ago
As fictional coffee enthusiast Lorelai Gilmore once said, "This is a jumbo coffee morning. I need coffee in an IV." For coffee obsessives, every single morning is a jumbo coffee via IV morning. Enter Wallethub, a personal finance website that brewed up some data that could be beneficial to coffee lovers in America. The company recently released a report on the best cities in America for coffee obsessives. And, ahead of National Coffee Day on Tuesday, Sept. 29, Wallethub also compiled some of the best coffee deals and discounts from major retailers like Starbucks, Dunkin' Donuts, and Coffee Bean & Tea Leaf. 
But first, the report. To determine the best local coffee scenes in the country, the company compared the 100 largest cities in America and cross referenced these locations with key indicators of a strong coffee culture. This included, but was not limited to, data from coffee shops and cafes per capita to the average price per pack of coffee. At No. 1 (and this may not be surprising one bit) is Seattle, Washington, which just so happens to be home to the original Starbucks. The full list can be found on Wallethub, but the top 10 cities are as follows: 
2. San Francisco, California
6. Pittsburgh, Pennsylvania
Los Angeles comes in at 16, while New York follows at 27. But let's get to those National Coffee Day deals on Tuesday: Dunkin' customers can receive a free medium hot or iced coffee with any purchase at participating locations, while Starbucks reward members can earn stars towards free beverages and prizes. Starbucks has also prepared week-long celebrations for customers beginning on Tuesday. Krispy Kreme reward members can enjoy a free brewed coffee and a free donut with no purchase necessary, while nonmembers can claim a free brewed coffee with no purchase necessary at participating locations. Peet's customers can get 25% off coffee beans with code COFFEEDAY20, as well as free delivery through the app. Coffee Bean & Tea Leaf customers can get a 25% off discount sitewide through September 30 with code COFFEEDAY. 
Happy (almost) National Coffee Day!